From pre-project to operations
Our areas of expertise cover the entire development process, from pre-development right through to operations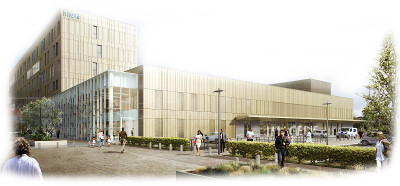 Regardless of the type of projects, the degree of complexity or scope, you will benefit from the solid experience of the M&G Group, coupled with its absolute expertise in business management tools.
A veritable partnerto our clients, the M&G Group is qualified to intervene in every step of your building project. During the pre-project stage, we will helpdefine your requirements and will respond to these with the greatest coherence possible, to achieve a truly satisfactory project.
 We will then ensure project follow-up, consulting and support, during the design and development stage, until final project delivery and operation.
We constantly monitor that the project design remains within budget and is compliant within the planning schedule established from the outset.