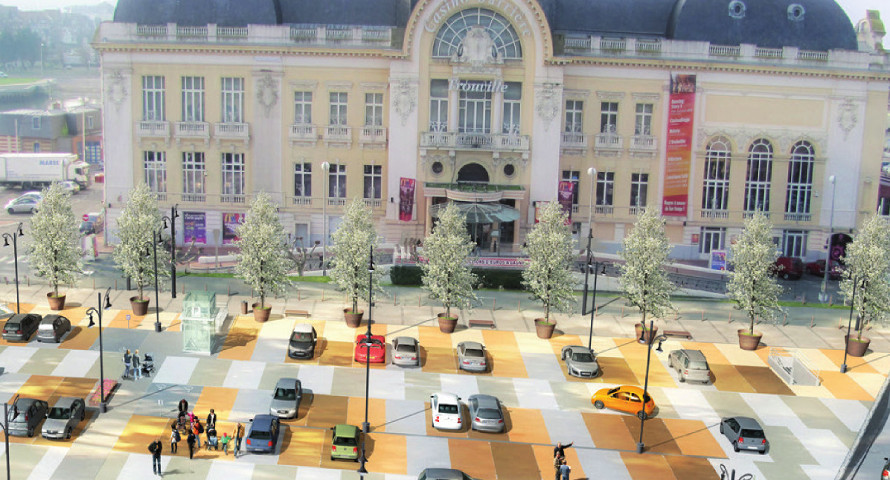 Back to recent developments
Due to very high congestion peaks, creating traffic and parking problems, the Trouville town council decided to launch a Public Service Concession tender (DSP) for the construction of an underground carpark.
The M&G Group advised and assisted the municipal teams at each stage of the DSP, defining specifications, organising the European consultation process, assisting the teams in the selection of the operator, developing the DSP contract and determining the operational conditions for the carpark.
The complexity of the project arises from its seaside location, a water-logged underground area and the provisions of coastal zone legislation. This required the implementation of specific construction processes.
The additional challenge was to try and cause as little disruption as possible in the area for the duration of the works. The M&G GROUP teams defined a minute phasing of the work process and monitored compliance with the project schedule.
Number of places: 104 surface spaces, 162 underground spaces
Number of places (long-term lease): 84 leased spaces
Client: Trouville-sur-Mer
Total overall project cost ex-VAT: 4.8 M€
Project schedule: 201-201
Advice & Strategy – Project Management Support: M&G GROUP
Operator and Facility Management: Vinci Park