Exceptional experience
Thanks to our historic involvement in a great number of projects that we have managed in this sector, our group has acquired a high level of experience as well as a first-class reputation. The scope of our work ranges from simply Project management to complete project management , rightfrom the design stages to the operation of the buildings.
This vast experience has enabled us to pre-empt and manage numerous in-depth technological, IT and logistical developments in this sector.
 This wealth of knowledge has contributed to creating our current added value, coupled with our reputation in the area of health service structures.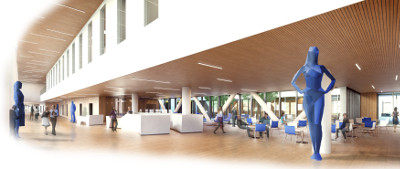 Due to the high quality of our work, we are now extensively recommended in this sector.
Public and private hospitals
Specialised care centres (Mother and child units, Nephrological centres, psychiatric units etc)
Residential care homes
The scope of our work covers this very large sector from new constructions and renovations, to refurbishments or extensions.
Our recent developments